Hydrogen Energy Level Plot
The basic structure of the hydrogen energy levels can be calculated from the Schrodinger equation. The energy levels agree with the earlier Bohr model, and agree with experiment within a small fraction of an electron volt.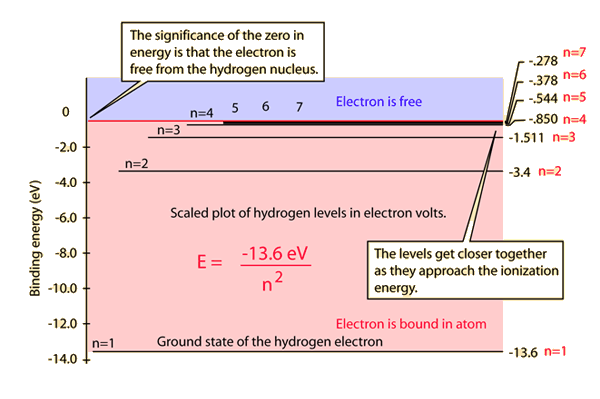 If you look at the hydrogen energy levels at extremely high resolution, you do find evidence of some other small effects on the energy. The 2p level is split into a pair of lines by the spin-orbit effect. The 2s and 2p states are found to differ a small amount in what is called the Lamb shift. And even the 1s ground state is split by the interaction of electron spin and nuclear spin in what is called hyperfine structure.
Index
Hydrogen concepts
Atomic structure concepts