Hund's Rule #1
The term with the maximum multiplicity lies lowest in energy.
Example: In the configuration p2 we expect the order 3P < (1D,1S).
The explanation of the rule lies in the effects of the spin-spin interaction. Though often called by the name spin-spin interaction, the origin of the energy difference is in the coulomb repulsion of the electrons. It's just that a symmetric spin state forces an antisymmetric spatial state where the electrons are on average further apart and provide less shielding for each other, yielding a lower energy. The sketches below attempt to visualize why that is so.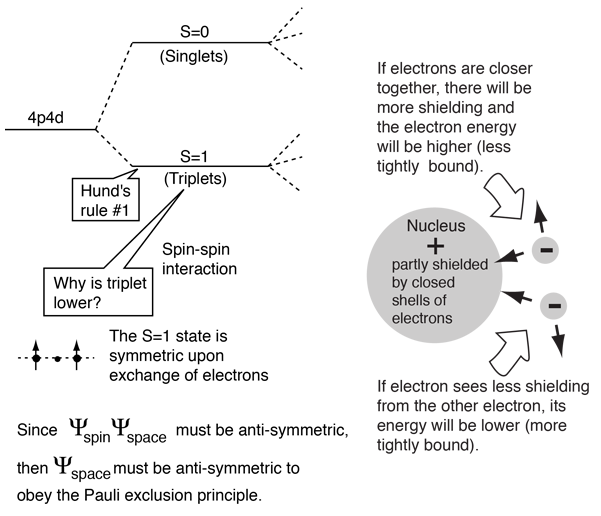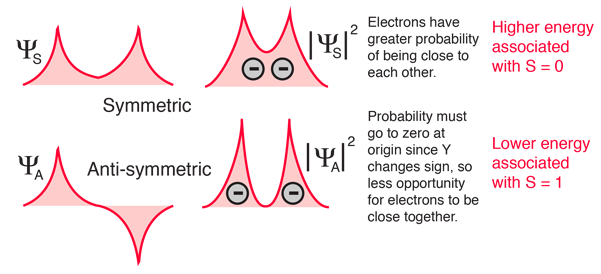 These sketches are conceptual only. No attempt has been made to do any realistic scaling.
Note that the energies we are discussing here are electric potential energies, so that a negative electron in the vicinity of a positive nucleus will have a negative energy leading to a bound state. Any force between the electrons will tend to counter that, contributing a positive potential energy which makes the electrons less tightly bound, or higher in potential energy.