Single Layer Anti-Reflection Coating
A single layer anti-reflection coating can be made non-reflective only at one wavelength, usually at the middle of the visible. Multiple layers are more effective over the entire visible spectrum.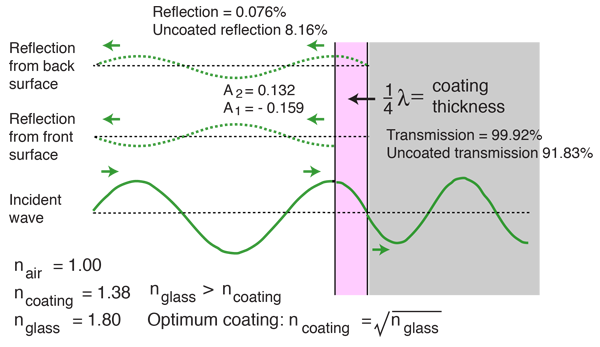 Single layer antireflection coatings are generally calculated for a midrange wavelength like 550 nm (green). With the assumption of a coating thickness of a quarter wavelength in the medium, the reflection can be calculated by using the normal incidence reflection coefficients.
Index

Reflection concepts

Reference
Meyer-Arendt4th Ed, Ch 12