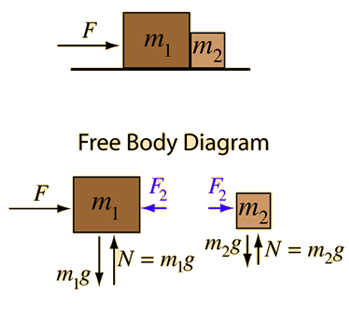 Since F is the only net force acting on the two masses, it determines the acceleration of both:
The force F2 acting on the smaller mass may now be determined.
Note that by Newton's third law, the force F2 acts backward on m1. Note that the net force acting on m1 is consistent with the above.