Envelope of Beat Production
Beats are caused by the interference of two waves at the same point in space. This plot of the variation of resultant amplitude with time shows the periodic increase and decrease for two sine waves.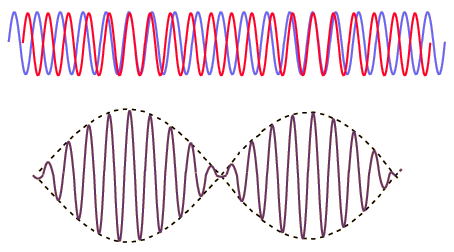 The image below is the beat pattern produced by a London police whistle, which uses two short pipes to produce a unique and piercing three-note sound.
Index
Traveling wave concepts
Doppler concepts