Far Ultraviolet Spectroscopic Explorer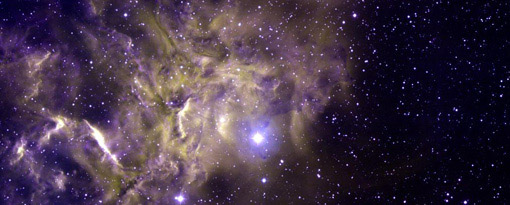 Credit: T.A. Rector and B.A. Wolpa, NOAO, AURA, and NSF


This is a false-color image of the star AE Aurigae (bright source of light slightly off center of image) embedded in a region of space containing smoke-like filaments of carbon-rich dust grains, a common phenomenon. It was taken by FUSE, and contributed to the discussion of deuterium abundance in the universe.
| | |
| --- | --- |
| | The Far Ultraviolet Spectroscopic Explorer (FUSE). FUSE studies primordial chemical relics of the Big Bang, from which all the stars, planets and life evolved. FUSE was launched aboard a Boeing Delta II rocket, and lifted off from Cape Canaveral Air Station, Florida on June 24, 1999 |
Sources
Index
Astronomical Instruments