Quartzite
Quartzite is a metamorphic rock form characterized by interlocking quartz grains from quartz sandstone.
Metamorphic
rock

Texture

Parent
rock

Description

Quartzite
Nonfoliated
Quartz sandstone
Composed of interlocking quartz grains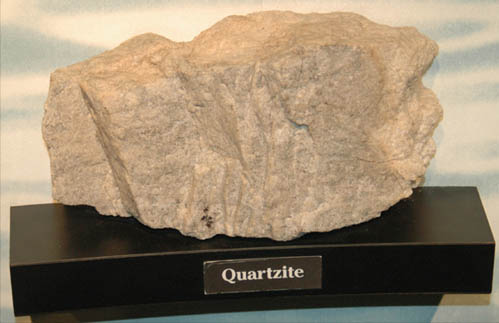 This example of quartzite is from Warm Springs, Georgia where a stressed formation produces it along with schist and gneiss, two other metamorphic rocks. The formation produces a large warm spring.
Index

Reference
Lutgens and Tarbuck
Ch 7